A skiing holiday in Sölden is an unforgettable experience! Immerse yourself in the majestic beauty of the Tyrolean Alps and experience pure skiing fun in the renowned ski and snowboard resort of Sölden. Our Apart Tyrolis offers the perfect accommodation with a quiet and central location.
Big 3
3 ski areas, 3 viewing platforms – Over 3,000 metres. Up high with Big 3 and experience the mountain world from its most impressive side. Fantastic views & impressions!
144 km ski slope
Every day a new adventure. From 1,350 metres up to 3,340 metres, varied ski slopes and extra-long downhill runs with a difference in altitude of up to 2,000 metres await you.
Variation for all
From the practice area to beginner-friendly slopes, to rapid descents, steep slopes and the FIS Ski World Cup slope – your adventure awaits!
Snow guarantee
Top altitude combined with state-of-the-art snowmaking and 2 glacier ski areas ensure snow from October to the beginning of May.
Einkehrschwung
33 ski huts in different variations provide delicious feasts and perfect drinks for an unforgettable "Einkehrschwung".
Modern lifts
31 modern lifts in 3 ski areas ensure fast and safe transport up the mountain. With cosy heated benches and closable covers.
Free ski bus
Free ski bus service in the entire village area with numerous stops ensures that no car is needed during your winter holiday.
Fun & Action
Snowpark and fun slope provide playful variety. You get a magical atmosphere and views during night skiing.
"The snow shines in the moonlight and illuminates the mountains all around like in a winter fairy tale. Full of magic and mystery. High above, you enjoy views that fill your heart with delight. Pure energy! You sit down on your toboggan, look down into the valley and you're all set to go."
– Night tobogganing in Sölden is one of the many highlights of your skiing holiday.
"You go out onto the platform, look around and take a deep breath. Adrenaline and relaxation at the same time – Sölden Feeling! The bizarre mountain world with rugged rocks wrapped in a blanket of snow. Pure nature, beauty, wilderness and you. Right in the middle of it!"
– BIG 3: Viewing platforms at over 3,000 metres above sea level.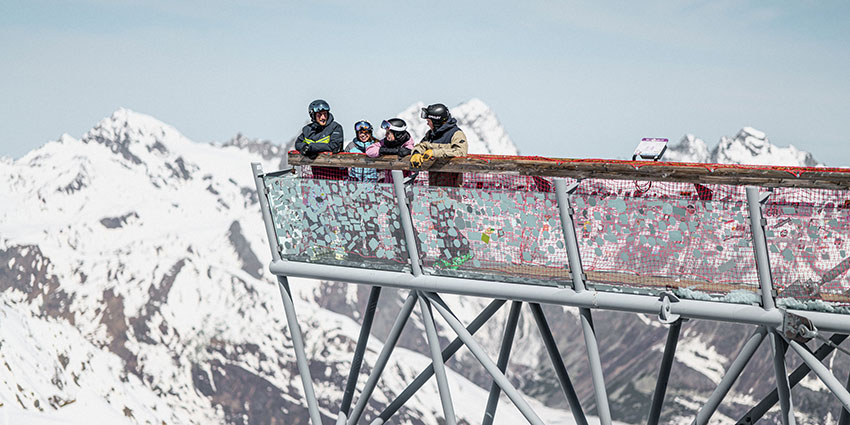 "Above you, the dark night sky illuminated by countless stars. Below you, the perfectly groomed piste, the white snow glistening in the floodlight. Your skis glide downhill like a sharp razor blade over wet skin. You look back up and see the majestic mountains, you look down into the valley and see the thousands of lights of Sölden."
– Skiing at night has to be experienced to be understood.
"Up once more! Down once more! A day passes so quickly. Joy and adventure. Recreation and energy. When skiing in Sölden you understand that time is relative. A place in the mountains that offers so much. And after skiing? Feast in the restaurants. Stroll through the village. Shopping spree. Or night skiing! I want more."
– Unlimited skiing pleasure and enjoying the good life.
Well… When will you be here?
We await you …at Apart Tyrolis